Day 2
If you missed the adventures of Day 1,
Click Here!
If not, you already know that I am currently in the town of Senoia, GA (aka Woodbury). My mom and I have a lot planned, and started our morning with a delicious breakfast courtesy of the Veranda Bed and Breakfast.
We had a tour at 2:30pm, giving us tons of free time to do some location "scouting" on our own (We actually just used this
awesome map
). We went to the town of Grantville, where they shot the "Clear" episode starring Morgan.
(
Photo Credit
)
(
Photo Credit
)
We also visited the location of Steve's Pharmacy and Hershel's Bar:
Our finger puppets, Hershel (left) and Lori (right) were "dying", (pun intended) for coffee. So we headed back to the Walking Dead Cafe for some Beth Lattes.
It was finally time for the
Big Zombie Tour 2,
and let me tell you it was soooo worth the money. If you are reading: ATL Movie Tours - Great job! Our tour guide,
Michael Jaegers
, who has been a Walker tons of times was super knowledgeable and had a bunch of cool inside details on the show! I had so much fun and the best part was that the guides had special keys to get us into secret locations. To find out what they are, you'll just have to go on the tour yourself! Here are some of my favorite locations that we visited:
The Arena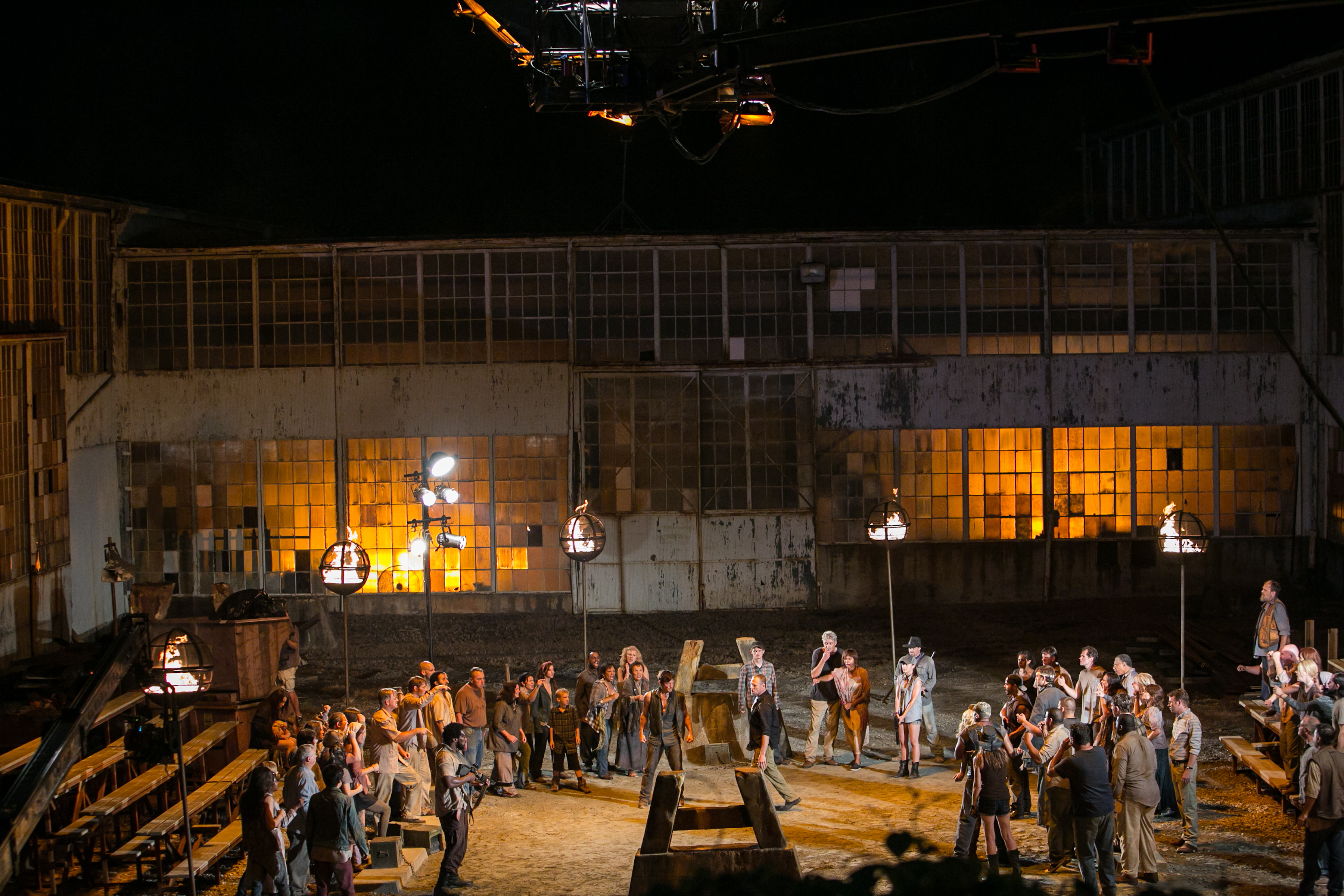 The Mill
- Recognizable from the opening credits
The Mill
- Where Daryl kills Merle
I also won a really cool zombie hunting permit window decal during a game of trivia on the bus, which can be purchased at the Woodbury Shoppe in Senoia, along with other cool merchandise!
We also got a shot of crook road, which has appeared in many episodes:
(Top two are mine, bottom two are Netflix screenshots)
I would totally recommend taking the tour next time you are in Georgia, it is worth the time and money! It is also a great way to end the day!
The roadtrip posts are almost over, but if you are interested to read more
click here!
All pictures are mine unless stated with a photo credit. If you have questions about borrowing pictures please refer to the policies page!
Wondering about other trips I've taken?
Click Here!
Thanks for reading!